When asked to name powerhouses in tech, Google and Apple are sure to come to mind. However, both of them are unique in their branding with different approaches when it comes to the design of their products.
Notably, Google places more emphasis on the visual consistency across its various offerings while Apple focuses more on providing users with distinct experiences across different devices.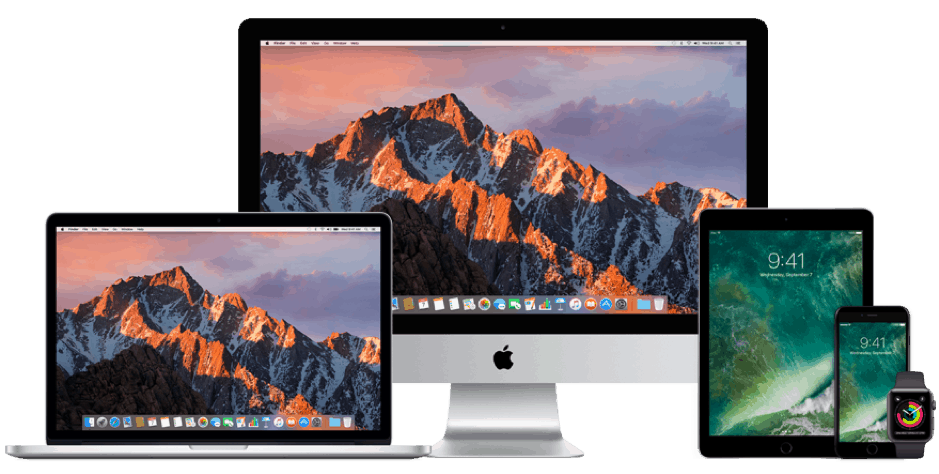 While we cannot discount that both tech giants have been largely successful in their own ways, it is interesting to ponder on the need and appeal of consistency in the products and systems that we use.
In looking at visual consistency, Google's recent reinvention of the Google Suite into Google Workspace saw the replacement of their familiar and recognised icons into reiterations of their previous design that make use of geometric shapes and all the four Google colours, in every single symbol.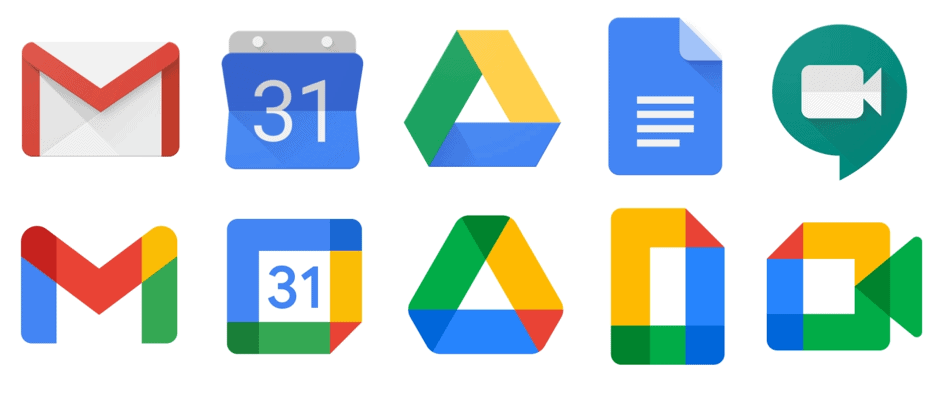 Google's intent in doing so would be to unify the visual language across their various applications, especially the ones that have been around for a long time and will be here to stay
The strength of having an identifiable key identity definitely has ripple effects that brands can stand to benefit from. Let's take a look:
Why Is Visual Consistency Important?
Your brand is the face of your business and should be consistent across various platforms in logos, fonts, colours, tone etc, which are elements that people will come to associate with your brand.
People are wired to find comfort in the things they know and understand. When a brand is consistent in the way they present themselves, they become familiar and easy to recognise, giving users a feeling of trust in the brand.
Evokes positive emotional response
The ease in navigation and comfort derived from navigating your space can help your users feel more confident in being able to manage what's under their thumbs, evoking a positive emotional response.
Users then associate this sense of "feel good" arising from their feelings of competency with your brand, causing them to be more inclined to return time and time.
Increases usability and learnability
Consistency also helps to eliminate confusion and frustration as users learn how to use your system once, and then transfer these skills across your various platforms, apps and tools without having to renavigate their way around your products. The ease of finding their way around despite it being a new platform then motivates them to stay on and remain engaged, encouraging brand loyalty as well.
The friction of having to figure out how something works over and over can serve to turn people away from your product, and is also something that can be avoided with consistency!
An interesting case study would be the Apple iPhone, which was criticised as not being intuitive when it was first released due to it being vastly different from the other mobile phones that were used back then. However, Steve Jobs wasn't one to back down and retorted that "your thumbs will learn." While it was different from other existing systems then, the iOS in itself has maintained a consistent interface since its inception and indeed our thumbs have learned since then.
Putting It Into Practice
If you're new to this, it can be difficult to visualise at first. Here are some guiding questions to help be it for your website, application or even perhaps a progressive web app!
Is your layout consistent with current web standards?
What information are your users supposed to get out of this page and what is the ideal user journey to getting there supposed to be like?
Are there any possible struggles that users may encounter on their way there?
Within your website/app itself, are the images, fonts and colours used consistent?
Do the different pages make use of the same icons and do they have the same meaning?
Overall, are users able to tell that the different pages are all from the same website/ app?
And if you're redesigning your site,
Are you being somewhat consistent with the previous design such that existing users can easily adapt to the changes you've made?
However, at the forefront of any designed user experience should be the objective of meeting user goals and not just products that appeal visually. While taking consistency into consideration is a definite must, designers should also take note not to be shortsighted and design non-usable interfaces as a result.
Going back to Google's recent icon update, are they consistent? Yes. But do they work well? Word on the street is, not so much
At a glance, we know without a doubt that these icons represent one of Google's applications. But the issue here is that they now look so similar to the point that it becomes a struggle for users to be able to tell them apart when displayed on little tabs at the top of their screen.
More so when the actual size of these things would barely be the size of our fingertips.
Of course, while the homogenous branding acts as a sort of subtle reminder of how we live in a Google world, hinting at what is to come, it is still very important to have humans at the centre of your designs.