If you've read some of our previous articles on producing content, then you've probably heard of our tree branch concept.
If you haven't, it's simply the concept of adapting content by producing 1 piece of content and breaking or adapting it to bits and pieces on different platforms to get the most value for your marketing dollar.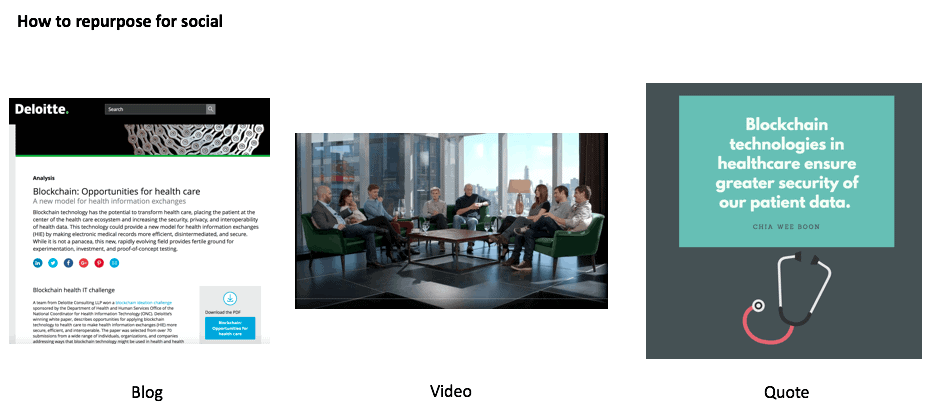 For example, a video could be transcribed to an article and then you could pull a quote, throw on some pretty graphics and it's ready to share on Facebook.
But repurposing is easier said than done.
While it helps you save in the long run, you still need considerable manpower and skills to pull it off.
While the solutions we're about to offer can be considerably cheaper, it's not necessarily the easiest approach.
After all, convenience is something most businesses tend to charge extra for.
But if you want to do it yourself or with minimal help, here's a quick guide on how to adapt content.
Videos

The first thing you want to produce is ideally video. Although you'll need some basic equipment and editing knowhow, it provides you with the most options and flexibility.
Most of the time, this part can be developed concurrently with your written content because almost every video needs a script.
Shooting Video
If you have no experience in shooting video or you're looking for something really barebones, your best bet is to put yourself or someone in your company in front of a camera.
Here are some tried and tested formats that are relatively easy to shoot:
Interviews

Question & Answer

Product Reviews

Product Demos

Webinars
The product reviews and demos will require some camera panning and zooms, but otherwise, the rest of the formats are just a static shot.
Find a spot with good lighting perhaps near a window or if you can make the investment get a panel light setup.
It'll cost you roughly $100 for the full thing including the light, stand and batteries.
You'll most likely need a teleprompter as well so you can read the script while filming.
Thankfully, the appstore is an amazing place and you can get this teleprompter app for free.
Just throw up an iPad or a spare phone and you're set!
This app also allows you to transform and screen you have into a second monitor so your can see how you're framed without getting behind the camera. You're welcome!
For an instant boost in reach, consider shooting your videos live!
Here are some apps and software to help you with that.
Another great benefit of live video is the interactivity that comes with it.
You can get questions from the audience, get them to comment and share the video to increase your reach even more and play with more formats.
Content producers like Adult Swim or Super Deluxe have some really creative ways of using live video you can draw inspiration from. (Bonus: If you're wondering what kind of content millennials love those sites have you covered)
Editing Video
When it  comes to editing, there's no two ways about it – the cheapest option is to learn it yourself.
For beginners, I highly recommend Hitfilm, it's very easy to use and the interface is easy to navigate and clean.
There are also a ton of tutorial videos by the producers themselves to teach you how to use it.
If you want to spend a tiny bit more money, you could even get special effects packages to give your videos more of the special flavour.
Here's a full list of free video editing software to choose from, otherwise Final Cut is most often the software of choice for Mac users.
Music
You should almost always have music in your videos at some point, even if it's softly playing in the background.
The problem is that Youtube and Facebook's algorithms are so advanced that they'll take your video down at the slightest hint of copyright infringement, so you have to use royalty free music.
There are a ton of site out there that offer royalty free stuff, but here's a great one I like to use called Free Music Archive.
Be sure to credit the producers somewhere in your video!
Quotes
You've seen them in your family group chats and Facebook feeds. Quotes are a popular way to share information with your friends.
The easiest way to do this is just to use Canva, a tool we touched on in our visual marketing guide.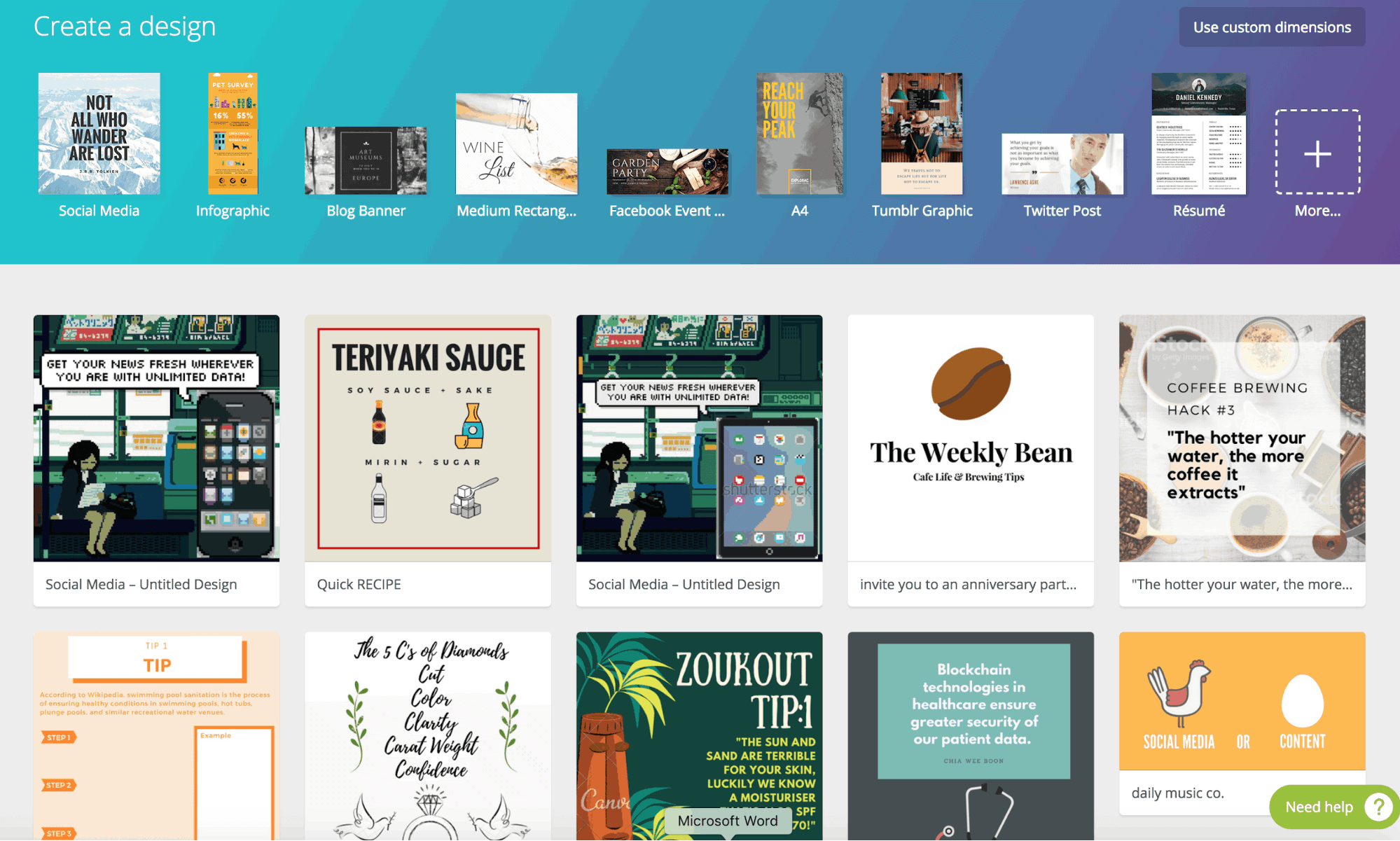 Graphics are easy to create. The image sizes and ratios for Facebook are preset as well so you don't have to worry too much about resizing.
You can even drop your own images or logos in to create something with your branding.
If you need a specific font that isn't offered on Canva, try arranging all the visual elements, download it, and finish it off on Powerpoint or whatever else you use.
Speaking of fonts, check out DaFont for a great free selection!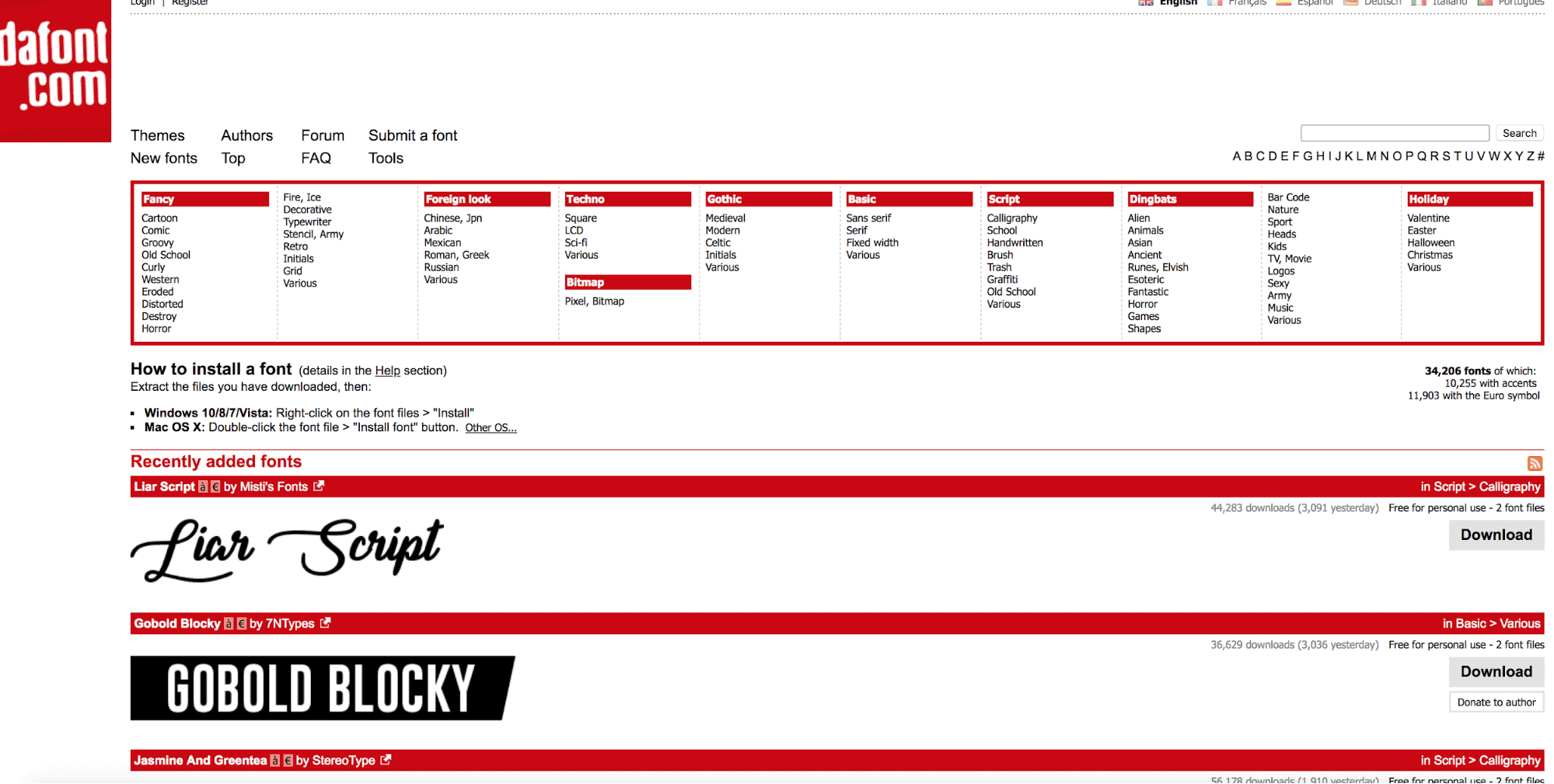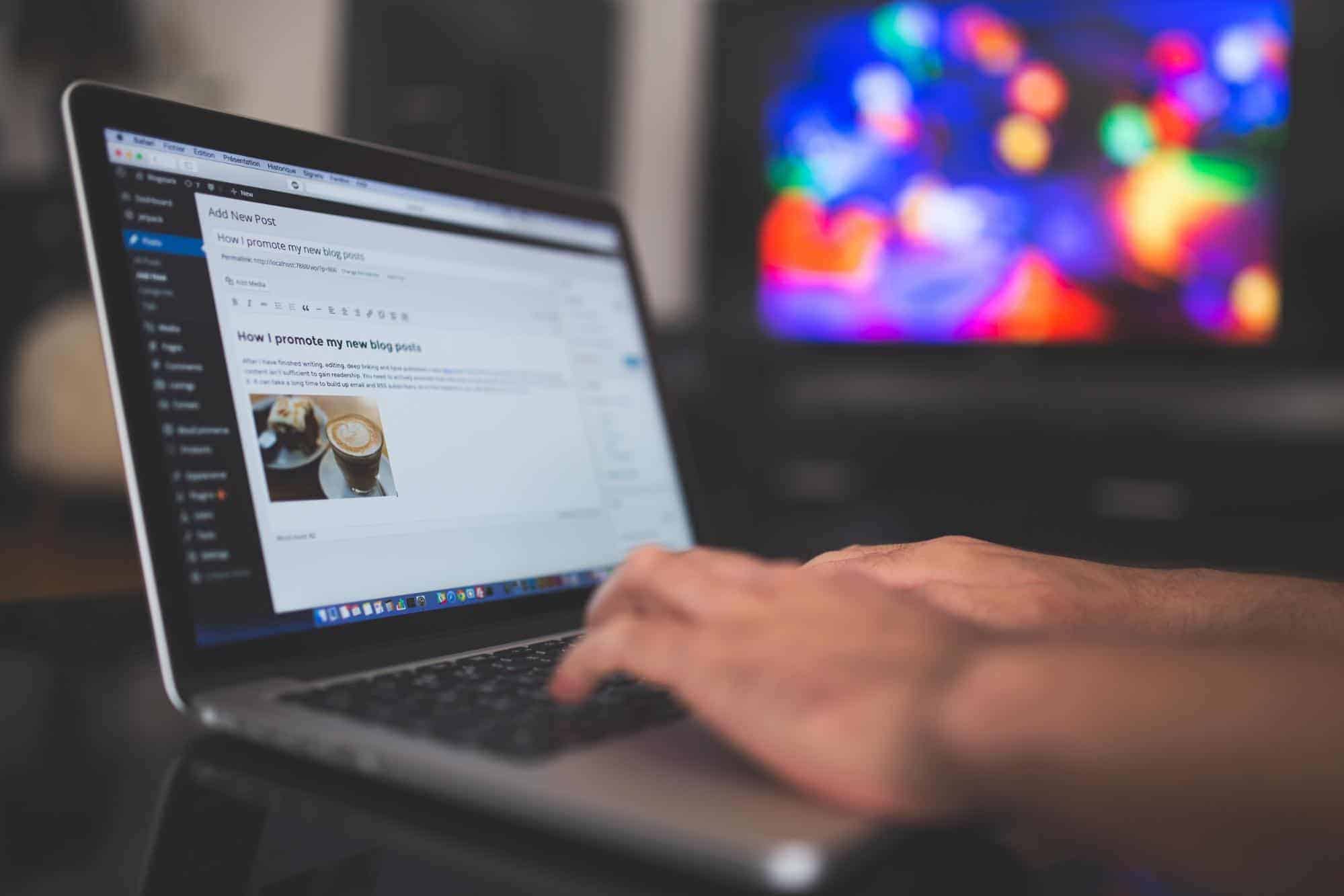 A blog is great because it gives you a space to host all your content in a space you control. It's also a great way to acquire emails you can use in your marketing.
Apart from videos, blogs are the best starting point because you can represent that content in so many different ways!
Transcribing
One of the best ways you can create a piece of written content is to transcribe it for a video you shot.
This can be a tedious and time consuming process, but there are virtual assistants or transcribers online who freelance that are very affordable. Be sure to check our their ratings and reviews before handing them any work.
If you foresee yourself using this method a lot, there's a software option you can consider that can transcribe for you. At $300, it can be cheap or expensive depending on your usage.
If you're doing it all on your own, I highly recommend oTranscribe, a free webapp that will allow you to transcribe way easier with easy pausing and playback speed adjustments.
Hiring A Writer
Writers can be tricky to hire depending on what kind of topics you're looking for.
Obviously, tougher topics like finance or healthcare will cost a lot more than the standard travel article.
Most writers charge per hour, but some of them will be open to a flat fee based on word count.
Typically, you want your article length to be about 1500 words for SEO purposes.
Longer, more detailed articles tend to rank higher on search engines.
Apart from the standard places like Fivver or Upwork, there are specialised writing agencies in Singapore you can look up.
But if you're looking for the best value, your best bet might be to look up your favourite writers from publications on Linkedin.
With any luck, they might be open to freelance work.
If you're going all in with content creation, it might be worth it to hire someone full time.
Writing and research can be time consuming, and even an intern can help you carry some of that workload.
Most freelancers are also more than happy to set up monthly pay cycles for a certain amount of content, but be sure you test them out first!
You will also need to prepare a brief and style guide. These will help you get exactly what you need from the writer and maintain your branding no matter who writes the content.
Here's what you should include:
Brand guide – Include details on tone of voice, logo presentation, storytelling devices, brand story etc..
Content Brief – Tell them what the campaign is about, what the article needs to achieve, what are they key points they should cover, who you want them to speak to etc…
Samples – Show them some work they can take reference from. If you saw a campaign or article you liked, show it to them.
Assets – What can you provide? A sample of the product? High-res images? Your logo?
Slideshare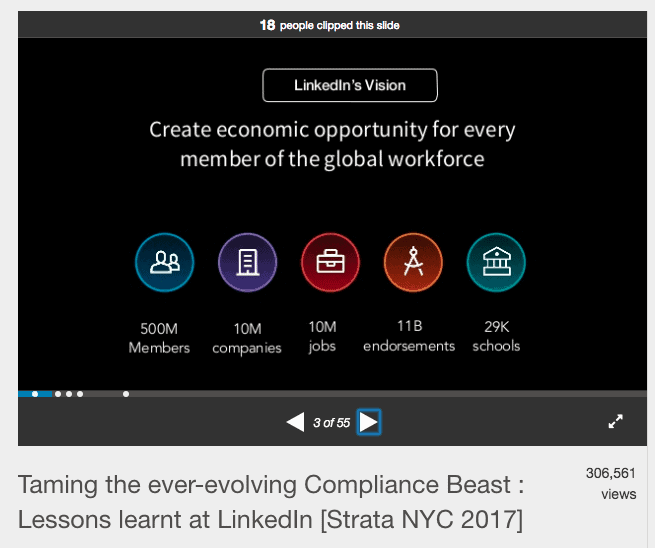 Sometimes, people are too busy or maybe their attention spans just aren't long enough to read through an article.
That's where Slideshare comes in.
Creating slides from your written content is generally very easy with everything you need literally at your fingertips.
You can also use tools like Slidebean to create your presentations or stick with powerpoint!
It's also really good for sharing so if you can invest in a designer to spruce up the presentation, you should.
It's a strategy that works really well for B2B clients, but for a more casual take, you can try…
Infographics
Another great way to riff off your blog posts especially if you're dealing with statistics or data sets.
Infographics are fun, easy to digest, and very sharable.
Again, it would be best if you had a designer in house to help you, but if not, we've suggested plenty of tools before for creating your own infographics.
If you have a really complex article, you don't necessarily have to represent the whole thing as an infographic.
Pick out the most interesting parts and create from those components and drop a link to your main article.
Remember, the objective of all of this is to direct more people to your site and sign up for an email list or whatever your next conversion point is.
Looking for social media ideas or strategies?
Check out our comprehensive guide of 46 Advanced Tips For Running Your Social Media Channels & Campaigns. We'll go through come of the techniques we use ourselves with an easy instructional format and it's also filled with local case studies!