With the recent 8% hike in Goods & Services Tax (GST), rising interest rates and a looming recession here in Singapore, household spending is expected to slow in 2023. Business overheads are also rising as GST is levied on top of the cost of products and ad spending. 
As E-Commerce marketers, we definitely have our work cut out for us in 2023. Here at Clickr, we have observed how E-Commerce in Singapore has changed over the past few months, and identified six directions through which you could maximise your business' digital presence to optimise for E-Commerce sales.
1. Leveraging E-Commerce Sale Events
E-Commerce sale events such as 9.9 and Singles Day sales are expected to remain relevant as your consumers would continue to take advantage of these sale events to save through bulk buys of non-perishables and large-ticket purchases. 
Leverage this by maximising the opportunity to engage online shoppers to drive sales through E-Commerce campaigns, particularly in the lead-up to the major sale season when people are searching for deals.
According to a study done by Google, 84% of mega sale shoppers research online before heading to the store. Considering the complexities of mega sale buyers' behaviour, your brand must appear prominently and meaningfully throughout their nonlinear path to purchase.
2. Digital Customer Service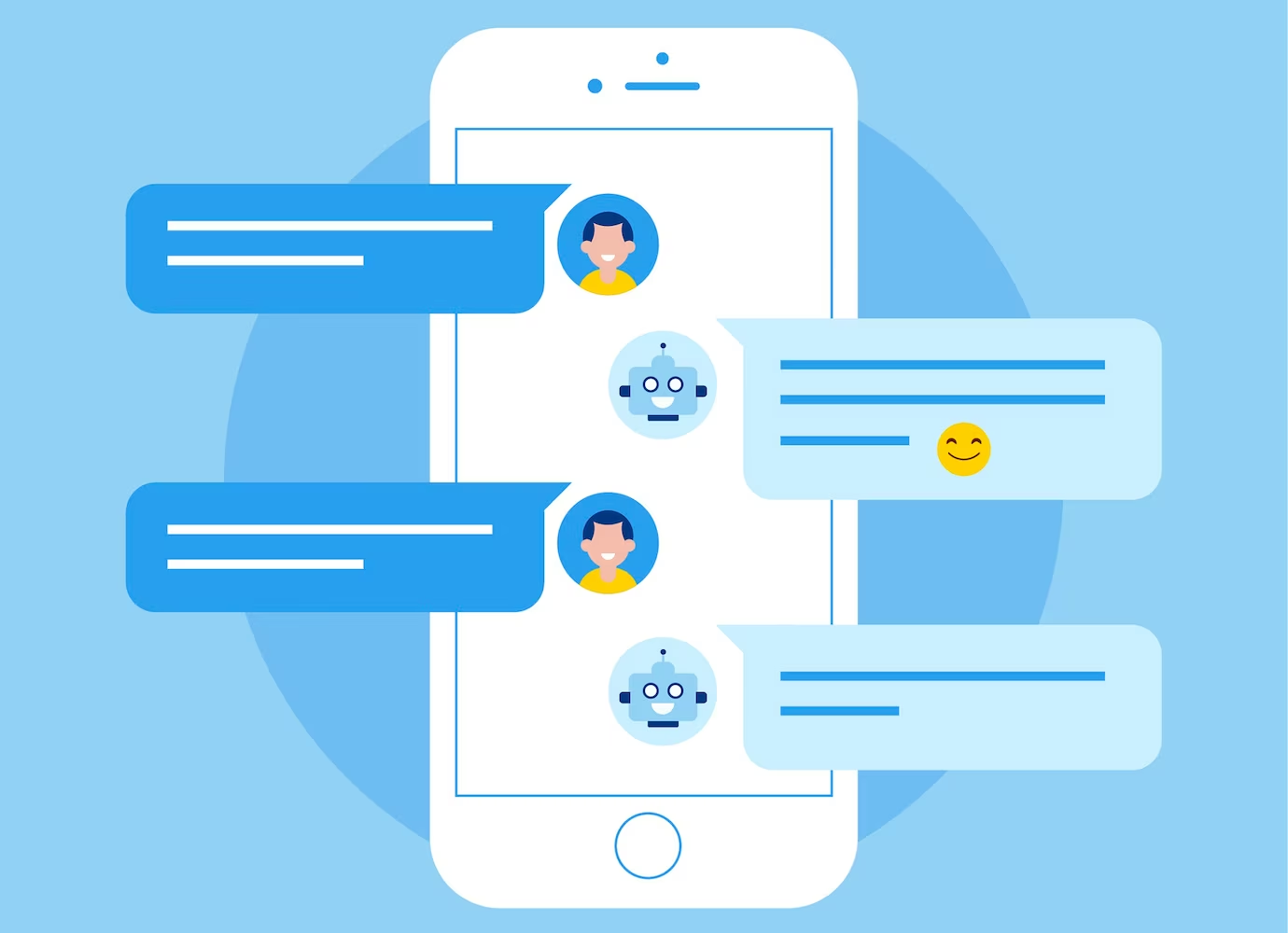 Google discovered that 72% of APAC app users prefer to interact with retailers through apps over other channels such as physical stores, websites, and emails. Furthermore, 73% of consumers expressed that customer experience is crucial to making purchase decisions.
For many marketplaces, chats are still the default communication function between merchants and customers. Hence, customer service through chat applications and marketplace chats is hence still necessary to assist consumers in making purchase decisions. This could mean allocating more resources to customer service and implementing (and training) artificial intelligence (AI) chatbots to handle the load of enquiries.
3. Avoid Being 100% Reliant On Ads
While advertising is useful in developing an action plan for and achieving short-term goals such as increasing reach, clicks, or conversions, paid media may not be entirely sustainable in the long run due to:
Since the Cost Per Acquisition (CPA), or cost of bringing in a paying customer, is increasing due to increases in advertising costs and such, businesses that are 100% reliant on ads should begin taking steps to improve their profitability. 
As ad platforms evolve and adapt to either conform to the market or disrupt it, it would serve you well to avoid getting overly attached to ad formats and targeting mechanisms that may have worked well for you in the past. Often, new ad and content formats launched by platforms also happen to be the ones prioritised by them to achieve their business goals. Being open to trying newly launched advertising formats could see you get pushed for far more exposure by the platforms' algorithms as you enter a less competitive space. 
This also means that you should keep up with ad formats and targeting mechanisms that are due to be sunsetted. For example, while many E-Commerce marketers are still using Similar Audiences on Google Ads to reach people who are similar to some of their key customers and most engaged audiences, this targeting function will be gradually phased out from May 2023. If you are one such marketer, our advice would be to begin developing and testing custom-affinity audiences in your ad targeting instead as a substitute. 
Overly relying on paid advertising also diminishes valuable opportunities for your brand to build meaningful relationships with your consumers and increase its brand credibility.
Building organic content on your brand's social networks and website to add value to your customers (tailored or curated to provide meaningful, relevant information for your customers' information needs) is crucial to nurture customer relationships. By seeding this content through syndication and usage of online communities, you can establish and grow your brand's digital presence while also supporting and retaining existing consumers. 
Additionally, you should endeavour to create repurposable content to facilitate user-generated content (UGC) – where audiences create content to get your brand and sales messaging out for you. UGC establishes greater trust between target audiences and the brand since these are perceived as credible content pieces that are not created by the brand, but are based on other real-life users' actual experiences with the products, services and brand.
Translating this directive of 'making content repurposable' requires an understanding of applying this to the available content creation and adaptation functions on various popular platforms – and planning content in these forms. 
Social media platforms like TikTok provide functions and resources to enable the average user to easily create their own video content. Apart from using Augmented Reality (AR) filters to add dimension to videos shot on their device's camera, users can also incorporate audio clips (or 'Sounds') that have been uploaded by other TikTok accounts as the background soundtrack to their video, or even use the extracted audio from other TikTok videos to create a Sound for use. In fact, other TikTok videos can be incorporated wholesale as a 'stitch', where users can cut a portion of an existing TikTok video for use in their own video. 
Image from Kapwing
Other social media platforms like Instagram provide similar functionality of filters and sounds to facilitate content creation for the average user. As a brand on E-Commerce, these social media functions are opportunities for you to put representations of your products, unique selling propositions (USPs) or brand into the hands of your audiences to let them create content around them – or alongside them, putting your brand message out for more people to see organically and virally. You may choose to use key opinion leaders (KOLs) or influencers to seed some of these filters and sounds by creating content of their own.
On top of working towards organic or viral visibility on social media, you should build towards a strong presence on organic Search for your website. Instead of relying purely on paid search advertising, organically build your products' competitive edge and visibility on search engines like Google by:
Uploading your E-commerce products onto

Google Merchant Center

to be shown on

Google Shopping

Setting up you

Google Business Profile

and working towards getting good reviews for your business to improve your social proof

Creating YouTube videos of your products and embedding them on your website

Developing content (e.g. blog articles, YouTube videos etc) based on high traffic search terms that you discover on

Google Ads Keyword Planner

or third-party tools like

UberSuggest

and

Ahrefs

to align your products and brand to topics that your target audiences are interested in
The above organic search marketing efforts are angled towards boosting your brand's Google Search exposure and website's authority, for more click opportunities and traffic by increasing your visibility.
Of course all this requires you to commit to building and maintaining your own E-Commerce website.
4. Investing In Your Own E-Commerce Website
With the emergence of marketplaces like Amazon, Shopee and Lazada, many brands are  solely leveraging these platforms to sell their products. 
Relying 100% on Marketplaces as Online Retail Channels
Pros
Cons

– Readily available audiences who are already seeking out and shopping for specific products like theirs

– Limited understanding of the people who are viewing your products and how they interact with your catalog

– Discoverability through navigation and upselling / cross-selling

– Competitor products are a click away, especially in widgets containing recommended / similar products

– Full E-Commerce functionality (e.g. payment gateways, inventory management, customer service chats etc)

– Limited branding opportunities / real estate providing little differentiation between you and competitors (e.g. official distributor vs parallel importers only differentiated by small 'Official Store' badge )

– Free entry point and commission-based

– Paying a premium (or providing heavy discounts) for your products to have any visibility on marketplaces

– Marketing efforts by the marketplace to drive traffic and bring in returning customers

– Challenging to run paid marketing efforts of your own, especially since the marketplaces own the digital catalogs (e.g. Facebook Catalog, Google Merchant Center etc)
Owning your own E-Commerce website has more unique benefits than relying solely on marketplaces. Here are three immediate ways in which you can leverage the endless possibilities that come with owning your own E-Commerce Website:
A. Gamifying to Capture Potential Customers' Data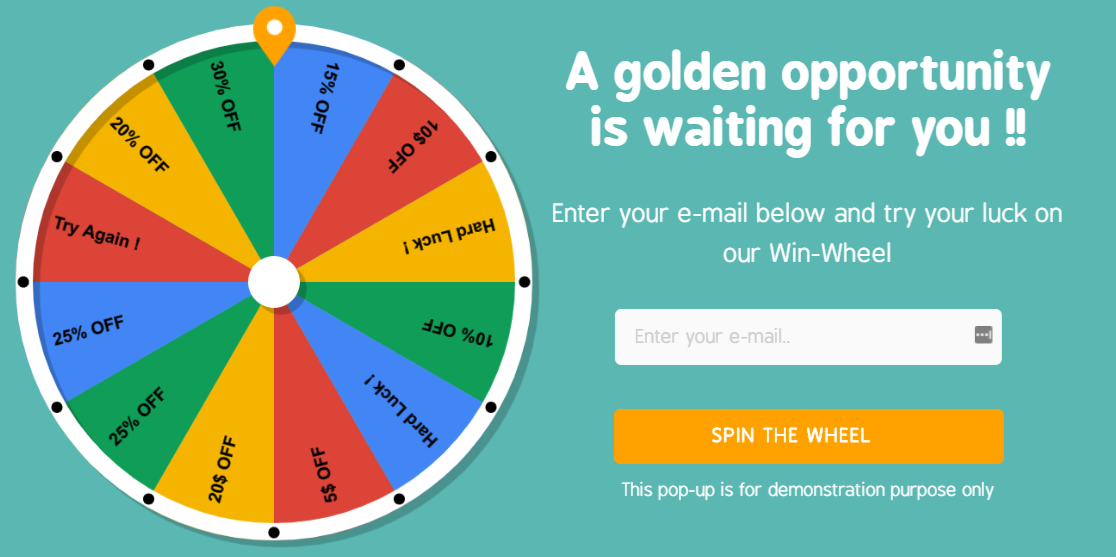 Image from WPforms
With Data Privacy regulations come severe limitations to the extent of the third-party data usage that we have come to depend upon (think Facebook Pixel and Google Analytics / Ads audiences). A good start to building your owned first-party data is to incentivise customers to join your mailing list. 
Many E-Commerce websites do this with a simple pop-up that gives users an irresistible opportunity to spin the wheel for a chance at obtaining a discount – all for the 'price' of providing their email address. This leverages the 'FOMO' element where the user fears missing out on the limited opportunity to secure an attractive discount or free gift once they miss this window and is your first lead into follow-up email marketing and custom audiences from email lists for your paid advertising. 
B. Cross-selling and Up-selling at Every Given Opportunity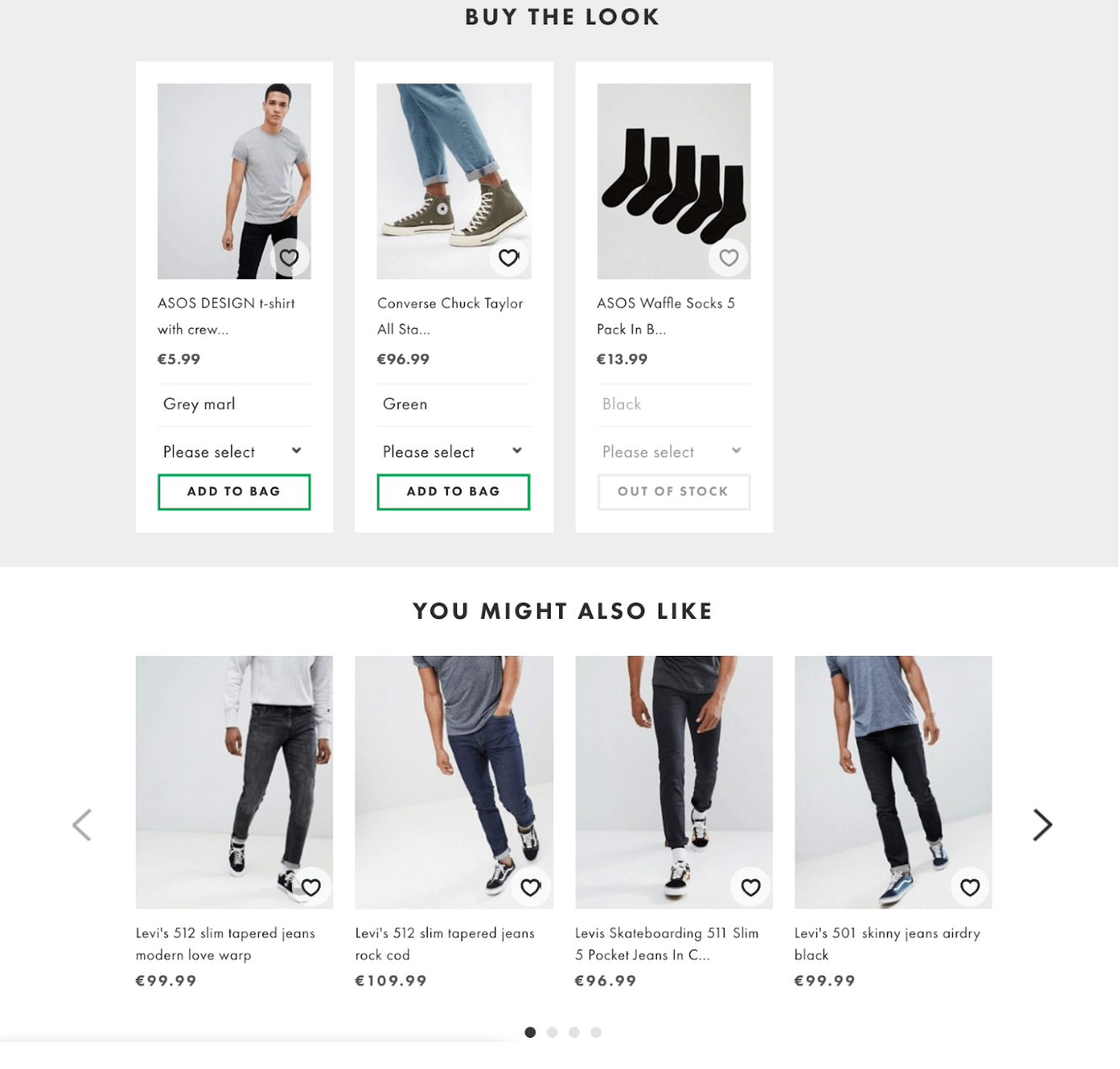 Image from nosto
"Buy the look" and "You might also like" are popular ways to cross-sell and up-sell individual products on your website. These add more visibility to other products in your catalog, opportunities to retain users who have yet to find what they are looking for, and cover the gaps in your main navigation. By providing more opportunities to increase your E-Commerce cart size and your consequent Average Transaction Value (ATV), this new widgets have been proven to increase immediate profitability. 
C. Understanding Customers Better Through Detailed Event Tracking & Sales Funnel Management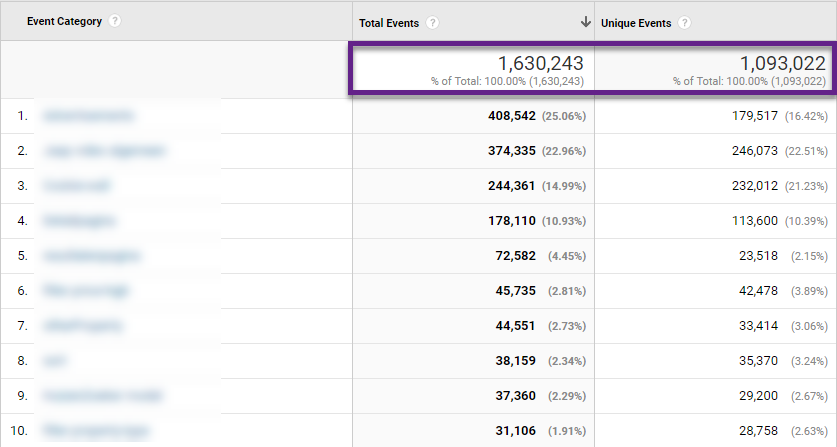 Image from Online Metrics
Use Google Analytics 4 (GA4) events to identify gaps in your customers' journeys when they visit your website. If you are unsure about what GA4 can do for your business, do check out our article on GA4 to learn more.
You can also extract the full value of your owned customer data with Customer Relationship Management Systems (CRMs) integrated with your website to build Customer Lifetime Value (CLV) and through:
Segmenting audiences and lists of customers based on their purchase history and browsing behaviour

Leveraging first party data to personalise specific messages to customers at each stage of the customer journey, across platforms like social media, email and the website itself 

Facilitating cross-selling and up-selling based on products viewed / purchased  to keep customers engaged and buying

Learning about customer pain points through Customer Satisfaction Surveys and acting upon them to retain them

Encouraging UGC based on products purchased to keep brand and past purchases relevant (e.g. "We are celebrating the 15th anniversary of Product A – are you still using the original version? Show us a photo of it in use!")

Incentivising customer reviews & referrals as part of community building (see next section) by establishing a rewards system
Here at Clickr, we would advise you to spread out your retail touchpoints as much as possible, leveraging marketplaces on top of your own E-Commerce website. Pick the best combination for yourself, considering your resources available to both set up and maintain these online retail presences. 
5. Building a Community of Buyers
As an E-Commerce marketer, your biggest asset is now your existing customer base. You know them (and probably know them better now with a well-used CRM), and they know you. Your key objective now should be to build their CLV by making them feel heard and rewarding them when they spread the good word about you. 
As you come across positive UGC about your brand or products through social listening, an opportunity surfaces to validate these content creators. It could be as simple as resharing your customer's Instagram story onto your brand's story, which has been proven to be quite beneficial – since 79% of people say that UGC influences their purchase decision.  
Image from LaterBlog
You can also incentivise customer referrals by setting up a rewards programme that includes a referral mechanism. Many CRMs provide such functionality, and at the core level, E-Commerce extensions like Refer A Friend for Magento and Referral Candy for Shopify allow you to integrate such functionality directly into your E-Commerce store.
Community building can even be translated into social messaging, where Telegram groups are used to connect the brand's consumer community with bite-sized updates from the brand or even allowing them to interact with each other.
6. Take Advantage Of TikTok Shop
One of the latest key developments at TikTok is TikTok Shop – an innovative shopping feature that allows merchants, brands and creators to directly sell and promote products through in-feed videos, LIVEs, and product showcase tabs. 
Image from Search Engine Journal
By integrating your published content with your actual E-Commerce inventory, your brand can leverage TikTok Shop to build seamlessness in your conversion funnel. To debunk the myth about social media having little to no impact on the bottom line, studies have shown that TikTok is also 1.7x more likely to be the source of product discovery as compared to other platforms. 
TikTok users are 1.4x more likely than other platform users to investigate products/brands found on the platform, and similarly 1.4x more likely to purchase from a brand found on TikTok.
Live selling is still effective in 2023 and also an integral part of the TikTok ecosystem for E-Commerce. Leverage this opportunity to sell to TikTok users in real-time, directly on the app since your viewers are 87% more likely to watch your TikTok Live while considering a purchase, as compared to users on other platforms. Scheduled teaser advertising formats for Live shows are also being launched by TikTok to support this effort.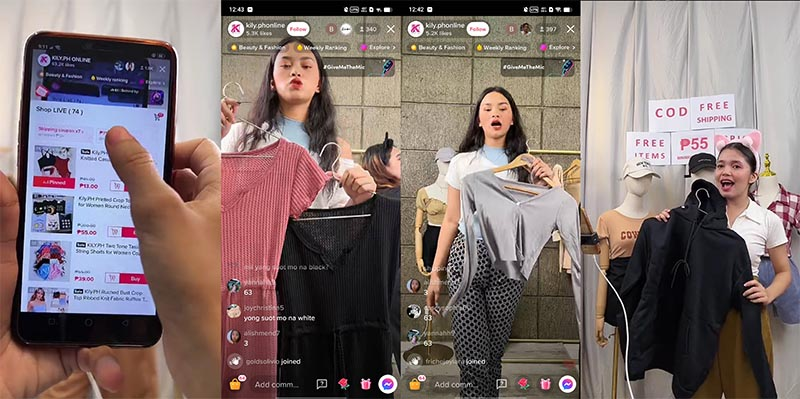 Image from Malaya Business Insight
If TikTok video content creation remains a daunting task for you, all you need to remember is to pursue the general uplifting vibes of positivity and dynamic energy in your content, since 41% of TikTok viewers attest that 'raising spirits' is key driving factor towards purchase. 
Conclusion
"Opportunity does not waste time with those who are unprepared" and indeed E-Commerce marketers should prepare to counteract the lull in purchasing power and sales.
Does your brand need a boost to build or improve its E-Commerce presence, CRM, organic content, search presence or TikTok efforts? Speak with Clickr today! 
We hope this has been insightful and enjoyable! We would also love to hear your feedback or suggestions – do share them with us.