The nature of marketing has changed drastically over the past decade, moving from simply pushing out a product to the masses, to knowing what your audience wants and being able to establish that human connection.
With the advent of ever-evolving technology, we no longer have an excuse for not knowing what our customers want.
Across the marketing value chain, it then becomes a case of having to balance both creativity and data to drive effective expression of strategy, storytelling, and ultimately growth for our brands.
In the industry, creativity is a valuable asset for the generation of good ideas and the creation of memorable solutions for your brand. So how does data add to this process?
For brands, data can provide valuable customer insight, and answer questions such as:
Who is your brand's main audience?
What are they looking for?
Where are they?
When are your strategies the most effective?
Why should they buy your product or service?
How have they responded to your product/ marketing strategies so far?
With the intent of learning critical information about your audience, these are some examples of questions that should be asked, to better shape your marketing decisions.
Instead of trying to guess what people want, we just need to look in the right places.
Learning To Be Flexible
This integration of creativity and data will also mean that brands need to learn how to bend without breaking, to be quick-thinking, and also be willing to learn and try new things. As data continues to evolve, new information and insights may change the way you approach the development of your consumer-brand relationship.
Humanising The Data
One particular brand known for its data-driven marketing is Spotify, and their brilliant use of data points to come up with cheeky and personalised headlines.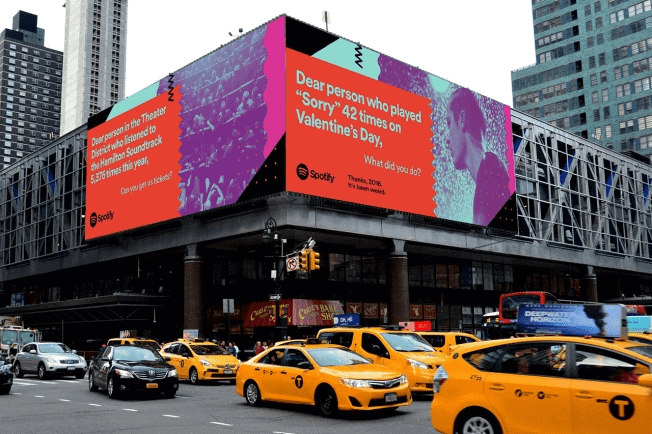 Using data of users' listening habits, the humorous and quite literal showcase of the numbers resonated with users of the app as they identified with similar experiences.
Spotify showed their users that they understood them, and added a humanising element to their mostly digital relationship.
It's Not Just Numbers
A more recent example of how data can be used to drive attention is the ad for what seemed to be the sixth season of the Netflix series, Black Mirror.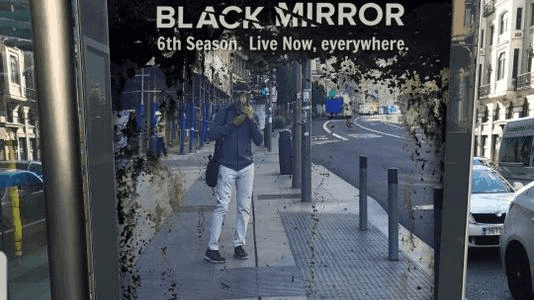 The headline reads "6th Season. Live Now, everywhere.", suggesting that the current state of the world is like that of the one portrayed in the show.
Black Mirror is set in a highly disturbing yet plausible tech-dystopian society. And with all that is currently happening in the world, including the patrolling robot dogs and contact tracing devices being implemented, our reality suddenly doesn't seem that far off.
Although Black Mirror is a Netflix production, the mock ad was by an independent creative group (unrelated to Netflix) whose sobering display gave audiences a good chuckle.
It was also timely in its release and resonated with netizens making online remarks about 2020 feeling like a black mirror episode.
While we tend to associate data with hard numbers and statistics, data can actually present itself in the form of qualitative information as well.
For example, trending hashtags, or even the type of memes that have been surfacing could be indicative of what's on people's minds at the moment.
The creators of the ad made use of such qualitative data to brilliantly sum up how people felt, and it quickly drew attention.
The light touch of dark humour is definitely refreshing amidst these chaotic times.
But do note, that in our storytelling, it is always important to have empathy and be careful not to go overboard as well.
As brands, our data-infused marketing plans don't always have to manifest in the form of large scale billboards. Something as simple as an email with personalised messages or a website homepage tailored to your audience's preferences would be a good starting point too.
And in this, we are doing more than just telling our brand's story, but connecting with our audience to deliver the right message, at the right place, at the right time.
That's all for now! if you're looking to improve your social media efforts or want to find out more about what you can do online to help your business, we would love to help!