Stay Updated With Digital Marketing News & Trends
Getting More Leads Doesn't Mean Spending More On Digital Ads
Landing Page Optimization is a rewarding art for any digital marketer. Not only does it cut down your costs in digital ad buys, it improves the user experience on your page, gives you more insight into your customer's behaviour and gets you more leads!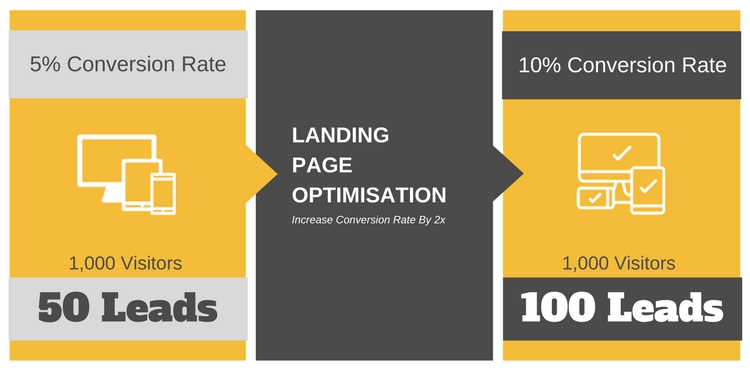 But what's the best way to go about churning out successful pages that gain you lead after lead? It's a complicated process, but with these tools, tips, and techniques you'll be well on your way to creating your very own lead gaining, conversion attaining landing page!
How To Optimize Your Landing Page
Optimizing your landing page is all about presenting the user with the most efficient path and visuals to your desired outcome whether it's the checkout, download button or some other call to action. But how do you design a page to do that?
Target audiences differ and so do their preferences depending on the product, so there's really no hard and fast rules to play with. What works for another business or product isn't necessarily going to work for you. You're going to have to test your page and gather data to make your page more efficient with each iteration!
A/B Testing and Data Gathering
A/B testing is the process of testing out 2 near identical versions of a web page with one variant. The objective is always to see how much the variable affects conversion rates, and what best practices to adopt for your product and audience.
Gathering data is also an important part of landing page optimization. How long people spend on your site, where they're looking and bounce rates are all important ingredients in cooking up the perfect landing page!
Let's take a look at the tools and some examples of this technique in action!
Tools of the Trade
Hotjar
Let's say you have a landing page that's getting in tonnes of traffic but isn't converting. How do you find out why?
Hotjar allows you to look at how people interact with your site providing you with heat maps and video footage on how people are interacting with your page. If they go straight to closing the window, the landing page could be something they weren't expecting. Or perhaps you'll notice that people are adding products to their cart, they just can't find the checkout button!
Besides that, Hotjar also allows you to create polls and surveys to gain in-depth user feedback.
The data and insights provided by Hotjar will allow you to understand what people want out of your landing page, and you can design your page to make it as easy as possible for users to complete their transaction.
Unbounce
Unbounce is a landing page creator that's highly accessible and easy to use. With plenty of templates to choose from specific industries, you'll find something that works for you. Even if you don't, editing the page is a breeze and you can create your page without the fear of picking up HTML coding.
Unbounce can also be integrated to CRMs and EDMs like Salesforce and Mailchimp to make your campaigns integrated and automated. When a web form is submitted through your Unbounce landing page, your CRM and EDM database gets automatically populated with the information on the form.
Visual Web Optimizer
Unlike Unbounce, you're not able to create landing pages with Visual Web Optimizer (VWO). However, VWO offers A/B testing functions with in-depth web user analytics.
You'll be able to change the headline, button, image or any other element to create multiple variations of your website. VWO will equally divide your website traffic among all the variations and track which one works the best for you.
You can also see how your designs are performing against the goals being tracked. Like Hotjar, VWO is also equipped with a heat map tool to study user behaviour.
How Landing Page Optimization Works
Long Form Vs. Short Form
Now that we've reviewed the tools you can use, let's take a look at how we can use them in action. We'll use our own landing page in this example!
We wanted to figure out if the length of enquiry form on our landing page will affect the number of leads we'll attain. To test that, we created two different web forms with a varying number of fields for the user to fill in. We then ran the pages simultaneously for a period of 4 weeks with 1,832 visitors.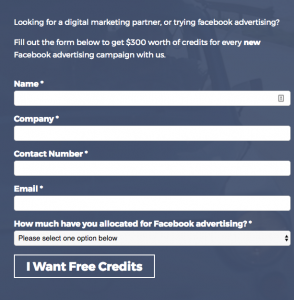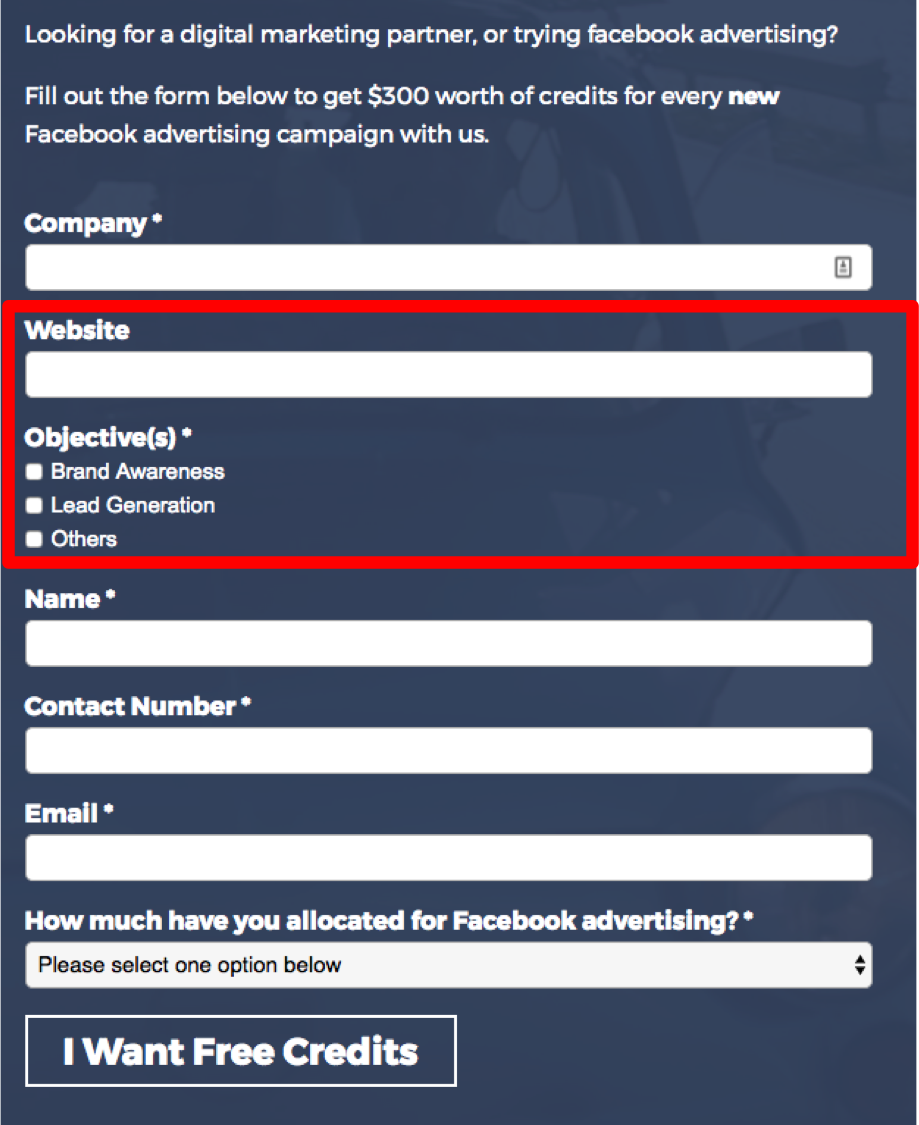 After the run, we managed to discern that the long enquiry form did not deter users from making an enquiry because that version of the form had a 1.92% higher conversion rate!
Each product, company, service and target audience is going to respond in a different way to stimuli. Just because longer web form worked better in our case, doesn't mean it will for you. You'll just have to test it out and see for yourself!
With Beard Or Without It?
In another example, AdonisClothing wanted to figure out if models with beards on their product page would do better than ones without.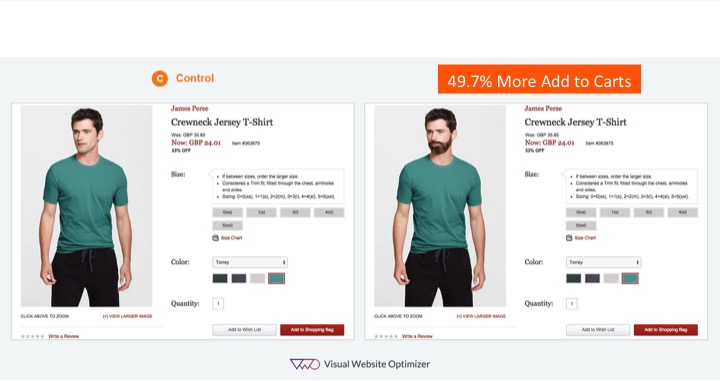 Source: https://vwo.com/blog/ab-test-proves-women-find-bearded-men-attractive/
Again, they created two pages, ran them simultaneously and gathered the data to tell the story. The results showed a staggering 49.7% more add-to-carts for the model with a beard. The majority of customers were women, and it seems like most women customers on the site found bearded men to be more attractive.
Optimize To Success
Now that you know how and with what tools to use, start building your very own page and share your results with us! We'd love to know more!
If you have any other tips or questions share them in the comments below or send us an email at enquiries@clickrmedia.com.
Stay Updated With Digital Marketing News & Trends