Events and festivities are a great opportunity for brands to spin content off. In the first quarter of the year alone, several notable events have passed, including Lunar New Year and Valentine's Day. Celebrations like these are opportunities for you to curate attention-grabbing social media posts that speak to your audience on a more personalized level. Here are some of the best advertisements that have inspired us to come up with 6 easy tips you can adopt for your upcoming festive marketing campaigns. 
1. Inject emotions into your content
Emotional appeal can be a powerful tool to help your audience relate to your content. This short film titled Miles apart, but close at heart by Yakult Malaysia follows Xiao Li, a nurse, who finds it hard to maintain her connection with her mother due to her hectic work schedule. Some problems require modern solutions, and the mother and daughter duo catch up over a meal. This scene strikes a chord with viewers amid the Covid-19 pandemic, while simultaneously putting emphasis on unity, love and the feeling of home during Lunar New Year. Touch the heart of your audience, and you'll leave an everlasting impact. 
2. Use common, festival-related terms to educate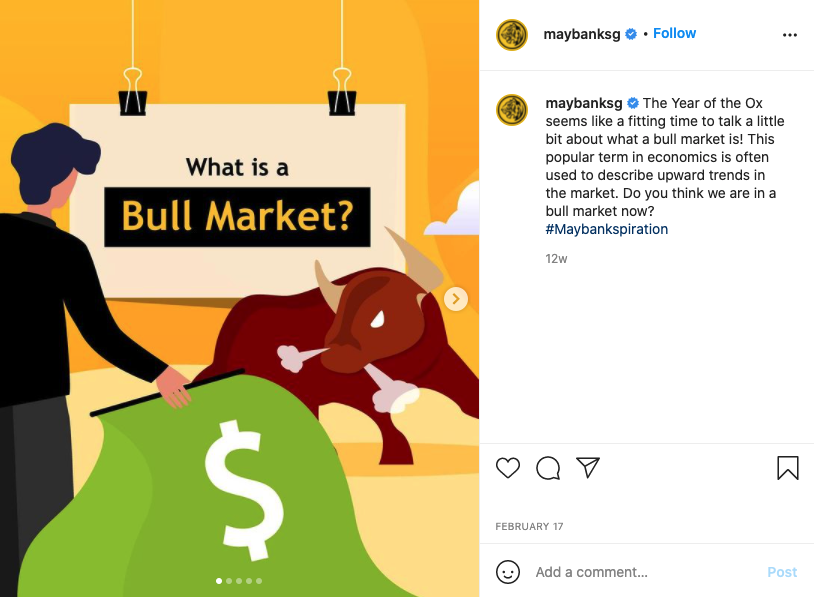 The Chinese zodiac sign for 2021 is an Ox. Besides using the chinese term referring to bull, 'Niu', when wishing 'Happy Niu Year' to your audience, you can take it up a notch and relate it to a term that is synonymous with your product. Maybank Singapore took the opportunity to curate an Instagram carousel post to talk about the bull market, a term in economics used to classify growing trends in the market. Depending on the zodiac sign for the year, you can use a common word like 'bull' to draw a connection to your business. 
3. Value-add to their holiday experience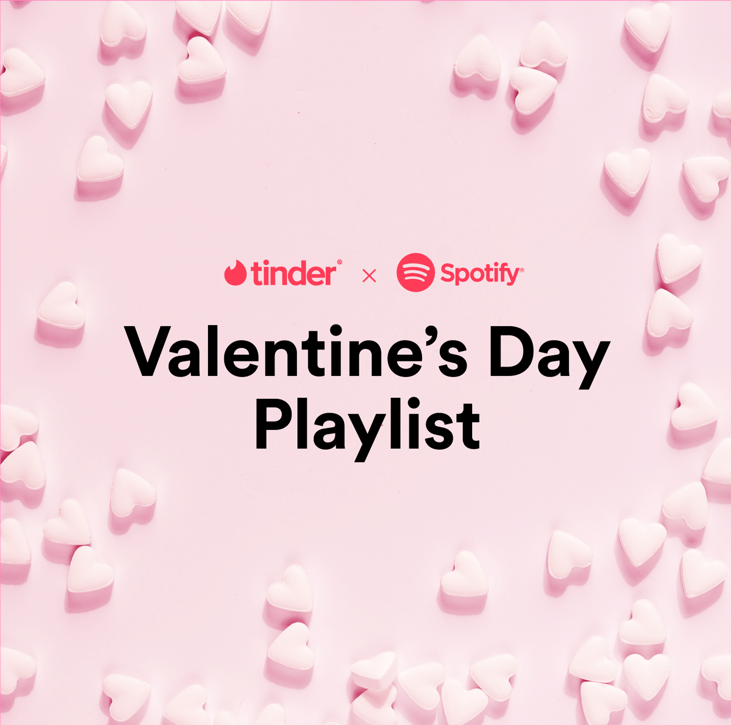 Ultimately as a marketer, you want your audience to use your product after seeing your social media post. In order to help them visualize the direct relationship between your products and the specific festivity, brands should provide tangible offerings. When you think of Valentine's Day, what do you imagine? A romantic dinner, a dip in a hotel bathtub or a picnic by the park? In all of these situations, a Valentine's Day Playlist would be appropriate and this is exactly what Tinder and Spotify have provided their users with. Tinder and Spotify knew how to be there for their users even when they're having their private moments. 
4. Make use of brain-tingling wordplay
In marketing, visuals play an important role in helping audiences retain information. Elevate the visuals with a strong slogan for your campaign that is catchy, fun and exudes the brand' s identity. Mcdonald's Puerto Rico, in conjunction with Valentine's Day 2021, used the slogan Lovin' is Lovin' to describe their menu items that can be paired together. On top of that, this is a subtle play on the original Mcdonald's slogan, I'm Lovin' It. Memorable yet catchy.
5. Emphasize on social issues
UN Women Australia launched a 'When Will She Be Right?' campaign to put a spotlight on gender inequality in Australia. The campaign hijacks the saying "She'll be right", a commonly used phrase in Australia to dismiss issues that we think might fix themselves in time. It turns the saying into an important question, of not only when but how. The video addresses minor problems like losing a ball over the fence first. Stoically using it as a response to statistics such as women having a one in three chance of being assaulted or becoming the one woman a week killed by a man she knew and trusted. The content centers around the pronoun 'she' to talk about the realities for women and the situations that could endanger any female in Australia or even to their loved ones, making it relatable to all audiences. At the same time, it called out on the cultural complacency that things will sort themselves out on their own, thus urging all Australians to play their part by questioning how these issues are handled, and start closing the country's gender equality gap. 
6. Tap into relatable humour
One thing your target audience will remember is a good laugh. In a lot of ways, Chinese New Year was celebrated differently in 2021. There are numerous negative emotions surrounding this celebration as families continue to be separated and the number of visitors were being limited. As a brand, you must consider the current climate, and choose how you want to liven up the mood for such a celebration. Tesco Malaysia decided to put together a medley with lyrics depicting all the things you can still do during Chinese New Year despite the current Covid-19 pandemic. The song even has a classic 80s ring to it, making it palatable even to the older audiences.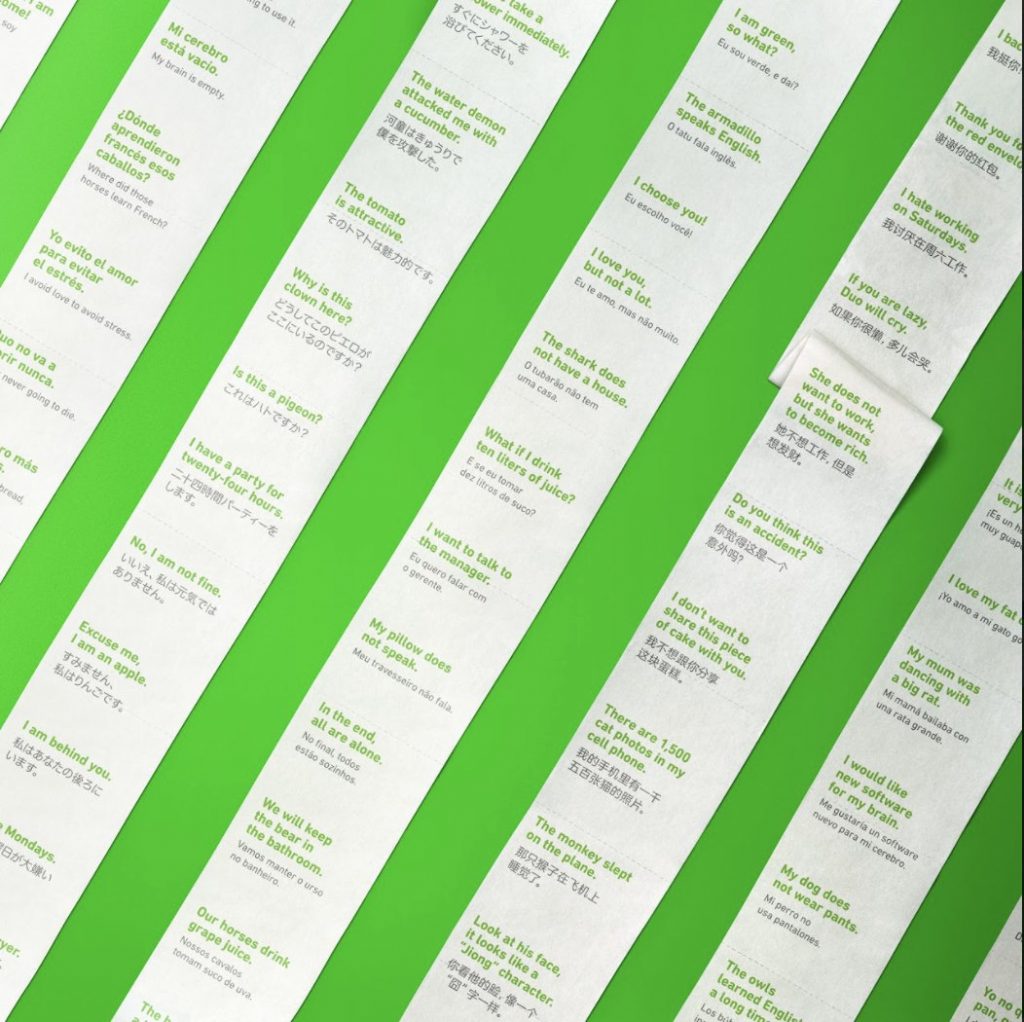 Humour is the key to a memorable ad. Duolingo, a language-learning app, rolled out a humorous April Fools' campaign that hopes to transform 'your bathroom into a classroom' with Duolingo Roll. unveiled The actual Duolingo Roll had translation phrases printed on 3-ply toilet paper to fully utilise time spent on the porcelain throne. Duolingo recognised the most common barrier to learning a language is how much time it takes, thus showing its audiences that 5 minutes a day is all they need to learn a new language. This unique screen-free program builds a daily habit that is hard to skip. Using repetition as a tool for learning allows people around the globe to practice anytime, anywhere. As a result, people actually liked the idea and wanted to purchase the product but only if it was real.
And that rounds up all our 6 tips! Drop us an email here to have a chat with our team of professionals on how we can work together to bring life to your future social media campaigns!