So you've got quality content that's ready to be uploaded on YouTube, but will it get the clicks and views you're hoping for?
YouTube might not be the search engine, but it's the second biggest. You can bet that the competition is fierce, and having just good content isn't enough anymore.
It has to be crafted for Search Engine Optimisation (SEO), since YouTube uses ranking factors to determine which videos end up on its prized first page.
Let's look at what makes people click in the first place! Your title, description and tags all matter, since YouTube's algorithm will use them to see if they match your user's search query.
And if they do, your videos are more likely to appear higher on their feed!
Because YouTube's algorithm is all about matching people with videos that they want to watch, metadata is key in determining how well your videos rank.
1. Finding Keywords
Don't be daunted by keyword research, because it's as easy as going straight to the Search bar and typing in potential keywords.
The suggestions that pop up? Those are popular key terms users are searching for.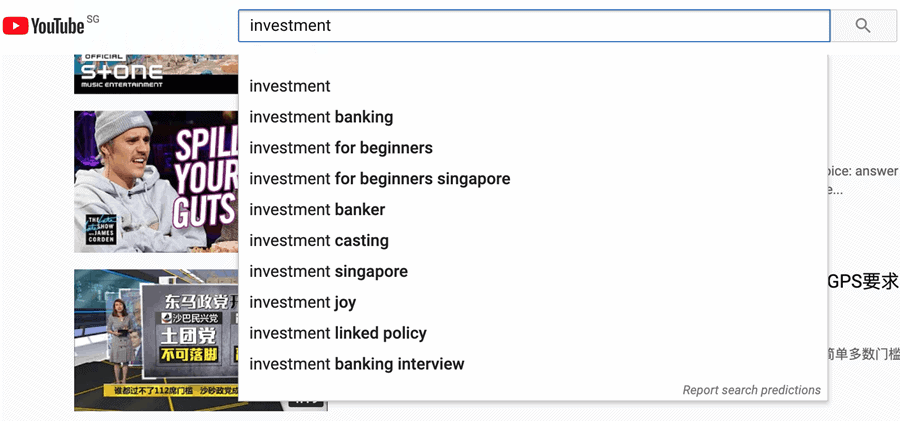 And while these filters have mostly been created by private users up till now, big brands like Adidas and Coca Cola have started experimenting with them:
Another way to find keywords is through YouTube Analytics, which shows you some keywords people have used in order to arrive at your videos.
1. Sign in to YouTube Studio.
2. Select Analytics in the left menu.
3. Click Reach at the top of the page.
4. Click on Traffic Source Types.
And while these filters have mostly been created by private users up till now, big brands like Adidas and Coca Cola have started experimenting with them: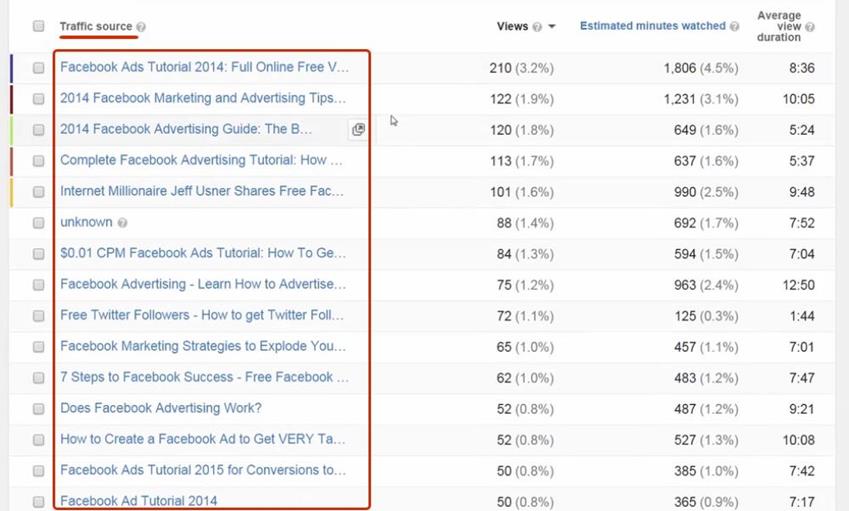 Chances are, with this method, you'll find additional keywords you've never thought of before!
The next step? Incorporating those keywords into your metadata.
It's tempting to just lump keywords in the tags and forget about them, but you should include them in your title and description if you want to rank higher.
Speaking of tags, your video should aim for at least 10.
This includes the category, content, location and the names of anyone you feature in your video!
2. Use a Click-Worthy Title
And by that, we don't mean that you should use clickbait!
Keep your titles to the point, and around 70 characters. Anything more would be cut off in most search results.
All you have to do is tell it exactly as it is:

Overly-long titles will bore your audience, while anything less would be too vague.
Remember your keywords? Keep them in the front of your titles, since front-loaded titles tend to rank well.
3. Make Your Description Relevant 
As much as you can, try to weave in keywords into your description.
If you have a website, blog or other social platforms, include them too! These are considered backlinks and will help them rank better.
Finally, don't miss out on a call-to-action (CTA), be it to visit your website or check out your Instagram merch store.
After all, you want to motivate your viewers to take action by making it easier for them to take the next step.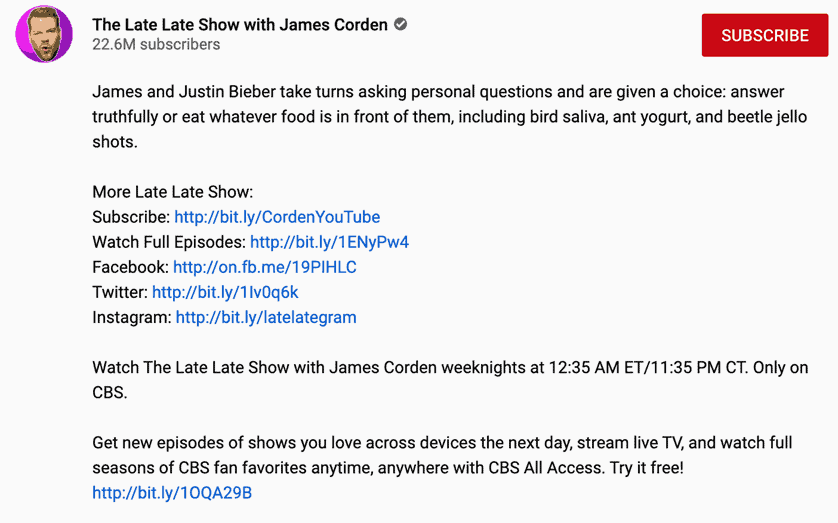 A higher ranking can make all the difference when you're trying to be seen by people, resulting in more views and clicks for your video.
While we often say content is king, your consumers first have to be able to find your content! You'd be amazed at how much of a difference keyword ranking can make.
If you're looking to improve your social media efforts or want to find out more about what you can do online to help your business, we're here to help!
Click here to get in contact with us for a free social media report of your business and a consultation session!