Educational: Product Launches

What exactly does a user want to know about a product? Is it the ingredients, its sustainable packaging, its anti-aging effects, or the bundles and prices that come with it? We answer these questions through thematic, monthly content for different product launches. We go from key visual, flat lays to adapted lifestyle shots to give the product relatable context – like the Bright Plus for example.

Engagement: Polls on Instagram stories
Tactically using the Instagram Stories placement, enables us to boost follower interaction and traffic with customisable stickers and link-embedding functions. The following is a series where we segmented our audience to the target demographic for our Super Restorative Treatment Essence and presented the anti-aging benefits in easily digestible point form through a graphic in a subsequent story as well. Most importantly, we made sure to funnel the audience through a CTA (Call-To-Action) button that directs them to the product landing page for further viewing and purchase.
Jumping on trends:  Little Miss
These Little Miss characters originally came from the children's book series, Mr. Men, created and written by British author Roger Hargreaves. It went viral again on Instagram this year thanks to meme creator @juulpuppy on April 19, 2022, who created nine original Little Miss memes, including "Little Miss Fearful Avoidant," "Little Miss Girlblogger," and "Little Miss Shein Haul." Many spin-offs from this concept were based on self-deprecating characteristics to describe various unique personalities. With Clarins, we saw this trend-jacking opportunity differently, instead choosing to depict personas with different daily habits and behavioural patterns that could be creatively extrapolated to their beauty preferences as well. 

Paid Acquisition Strategy: Beauty Tips
Many brands bank on giveaways for audience engagement because the prizes that are offered can be enticing. With Clarins, we made sure to craft unique messaging for games and contests, not limiting ourselves to the notion that we only do giveaways to offer attractive prizes to our followers, but to also use this opportunity to increase our audiences' familiarity with key taglines and products – and rewarding the people who genuinely take interest and read deeper.  We centered the concept for this ad around the product launch of the month – Clarins Bright Plus and Clarins UV Plus. The ad's messaging compelled audiences to engage and follow our Instagram account for more beauty tips.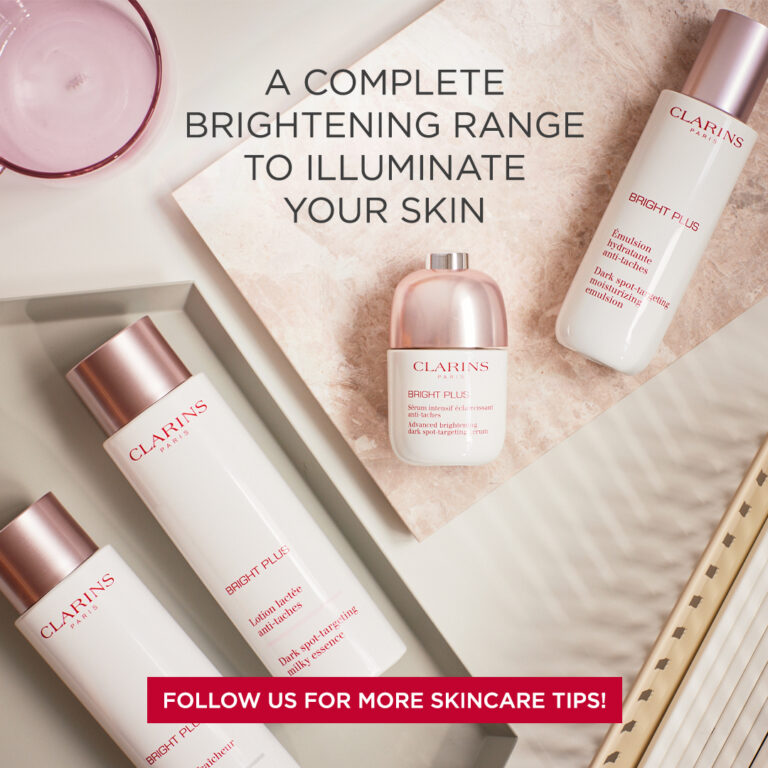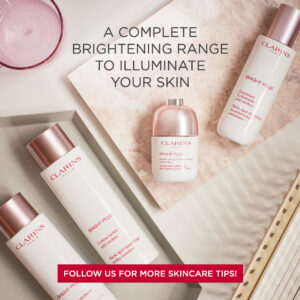 Paid Acquisition Strategy: Giveaway
One of our paid acquisition efforts was an ad with "Treat yourself and your loved ones" as a headline – making sure to avoid relying purely on "Giveaway" as the only hook to attract participants. Sticking to our mantra of value-adding to every reader, this ad's messaging centred around completing the name of our newest products, to improve audiences' top-of-mind brand awareness as they continue to learn more about Clarins' catalogue of products. This ad garnered 2.2X more engagement and is credited for a 91% higher Instagram follower acquisition.